יום שני ג' אייר תש "פ Monday, April 27, 2020
Dear Friends,
We sincerely hope that you and your families and friends all continue to be well and in good health.
While we understand that the very real threat from Corona remains and will be a part of our lives for the foreseeable future, we are also encouraged to witness relatively sustained decreases in the number of Corona patient cases at Shaare Zedek. This is in line with a general reduction nationally and true also in some other parts of the world.
Appreciating the enormous strain the lockdown has placed on our national economy, and recognizing this positive direction in "flattening the curve," Israel is continuing to ease some restrictions – even while many others remain in place.
Within the hospital, we are in the early phases of returning to increased patient activity, in close cooperation with the Ministry of Health. As of today, a sizable percentage of our staff who were on forced leave have returned and additional medical services have been resumed. This is motivated by an understanding that many 'non-Corona' medical conditions have not received the treatment focus they needed in recent weeks and providing these services will help reduce potential future complications.
We continue to recognize that many people fear coming to the hospital believing it will increase their chance of infection. This is something that we are working to combat with increased public education, as it is imperative that people not push off medical treatments due to these unsubstantiated concerns.
Even while we experience daily fluctuations in patient numbers, as of this morning (Monday), we have 51 patients in the Corona wards which is a very significant reduction from when we last updated you (92 patients.) We can only hope that this trend will continue. While we have been blessed to witness many inspiring "success stories" of patients who have recovered, last week we experienced a truly encouraging case.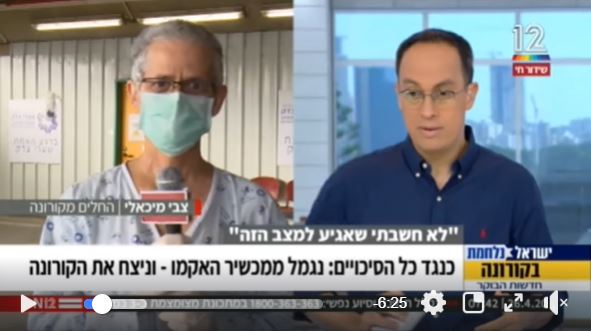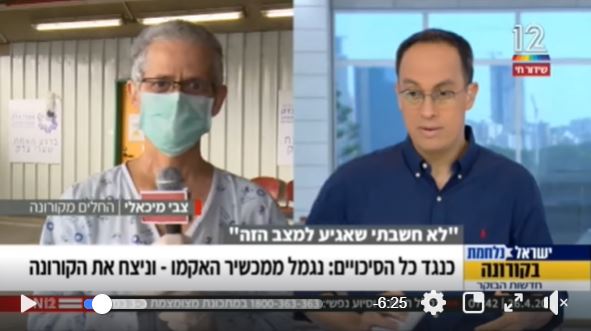 A 58 year old man with no known pre-existing conditions had arrived at Shaare Zedek in serious condition. He spent over twoweeks connected to an ECMO machine which provides prolonged respiratory support for people with failing lungs and heart. After being able to be placed on a regular respirator he has since tested negative for Corona and was able to be released home last week. This was certainly a case where we feared the worst, so the staff felt a great sense of pride and achievement when the patient was able to go home with the blessings of a continued full recovery.
We are now using our extensive clinical experience to become Israel's leading hospital-based facility for COVID-19 research. Our high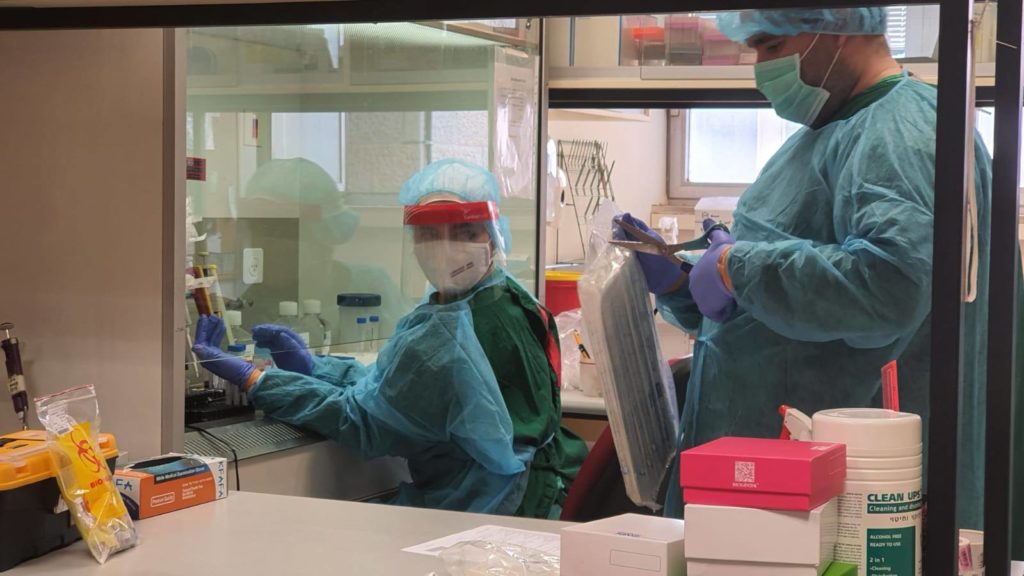 rate of patient numbers has provided us with an invaluable database which will now be applied to better understanding the virus and the efficacy of specific treatment modalities. We are already involved with over thirty individual studies, many in cooperation with other medical and research institutes, and we are hopeful and confident that our abilities and resources can benefit the overall advancement of Corona science and treatment.
As you all know, we find ourselves in a deeply powerful time of the Jewish year between Yom Hashoah (Holocaust Remembrance Day), Yom Hazikaron (Israel Memorial Day) and Yom Haatzmaut (Israel Independence Day.) Every year, this period is a time of emotional lows and highs and of course this year it will be that much more challenging.
A sizable number of the patients we have treated for Corona are in fact survivors and sadly some of them have fallen victim to the disease. But the sentiment that many of their family members have expressed was a feeling of satisfaction and victory that they were able to live out their years – and even die – here in the Jewish homeland.
This understanding motivates our work and provides us with a sense of deep national pride during these difficult days. As we celebrate Israel's 72nd year of independence this week, it will certainly be a bittersweet commemoration. However, we unite in feeling a sense of accomplishment for what our nation has been able to achieve and in the recognition that whatever our challenges today, Israel is blessed to be able to confront them in this land that we can call our own.
Wishing you, your families and your communities only continued good health and a Chag Atzmaut Sameach,
Sincerely yours,
Ofer Merin, MD Director General
Jonathan Halevy, President