YouTube Video https://www.youtube.com/watch?v=CFxfuUw-xXI
Professor Ofer Merin, the new Director General of Shaare Zedek Medical Center, is the fifth director general, but the first to be fully trained at Shaare Zedek Medical Centre. Professor Merin joined the ranks of Shaare Zedek 27 years ago and has grown up professionally at the hospital. He has lived to see the changes at the hospital and will now be at the forefront of its growth and future development.
Professor Merin is a Heart Surgeon and an expert in emergency medicine. He is the Head of Shaare Zedek's Trauma Unit, treating the most severe emergency patients in our Weinstock Family Department of Emergency Medicine.
His childhood ambition was to become an architect, however his army experience as a doctor and his father's medical career drew him to medicine. "Trauma is simple medicine" he says. "You don't need to be an atomic scientist. It mostly turns on instinct, cool nerves and the willingness to work crazy hours"
As well as his day job Professor Merin has served as Lt Col of the IDF field hospital, a role that is incredibly important to him. In this role he has led missions to disaster zones around the world including; Haiti (earthquake, 2010), Japan (tsunami,2011), Philippines (typhoon, 2013) and Nepal (earthquake, 2015).
Based on his vast experience from missions around the world and his experience as the head of our trauma services, Professor Merin has had numerous articles published in prestigious medical journals. He is also a member in several emergency medicine committees, is a World Health Organization (WHO) mentor for field hospitals and lectures in the Hebrew University Medical School.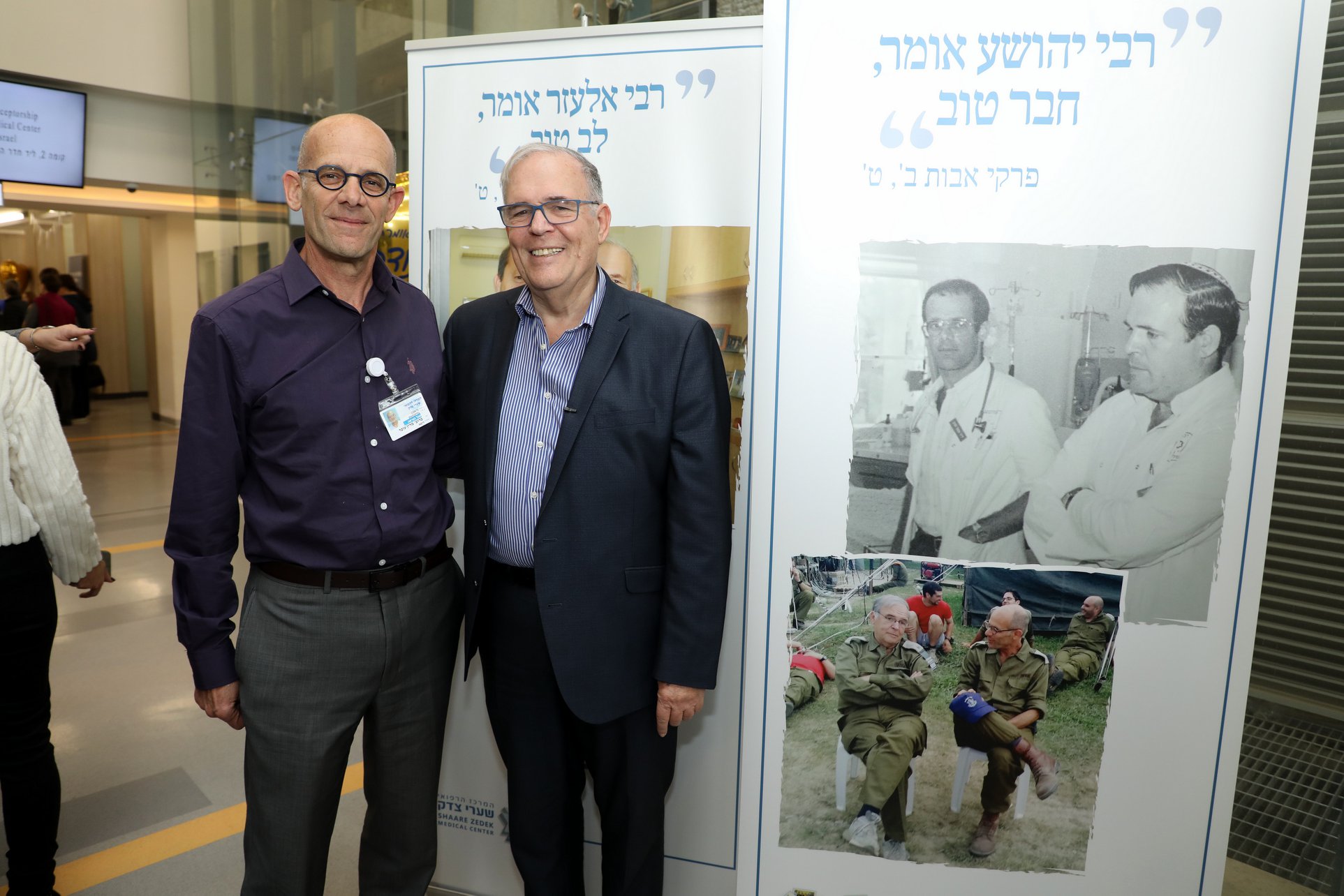 Ofer is an exceptional leader, his knowledge of trauma as well as how to lead a team in times of crisis has rubbed off on all the staff he works with. Handpicked personally by Professor Halevy, Ofer was a unanimous choice among the steering committee and he is looking forward to the challenges that lay ahead.
Leading Shaare Zedek Medical Centre, an institution defined by tradition of excellence for nearly 120 years, is the professional opportunity of a lifetime. I very much look forward to both the challenges and opportunities that I know await us in taking the hospital in to this next stage in its remarkable history.