Dear Friends,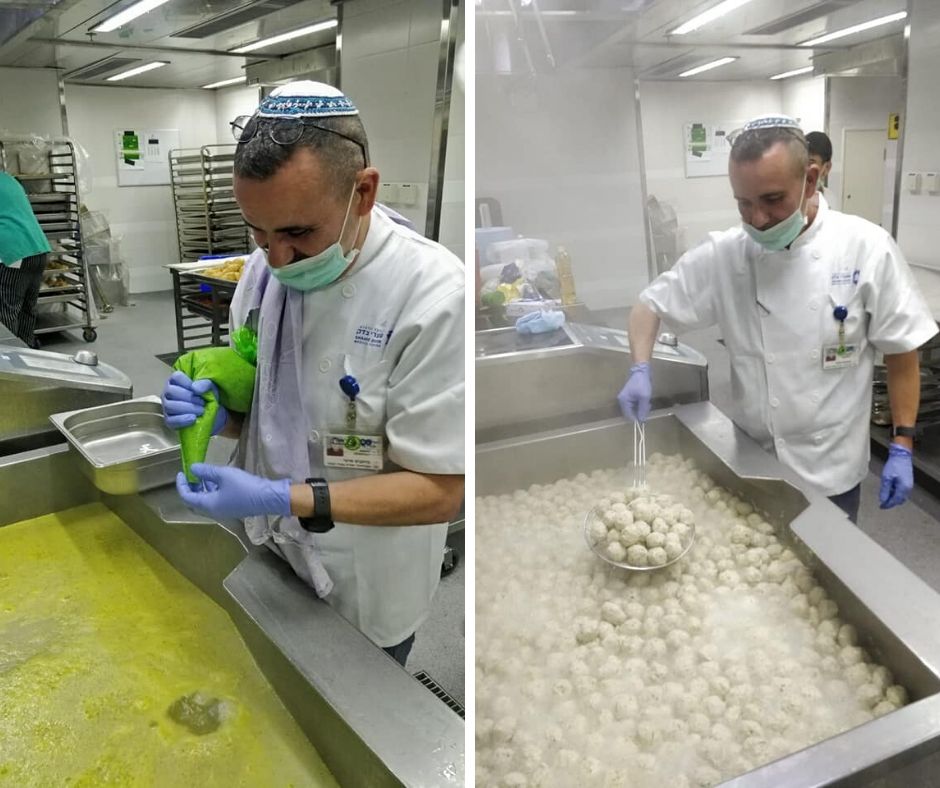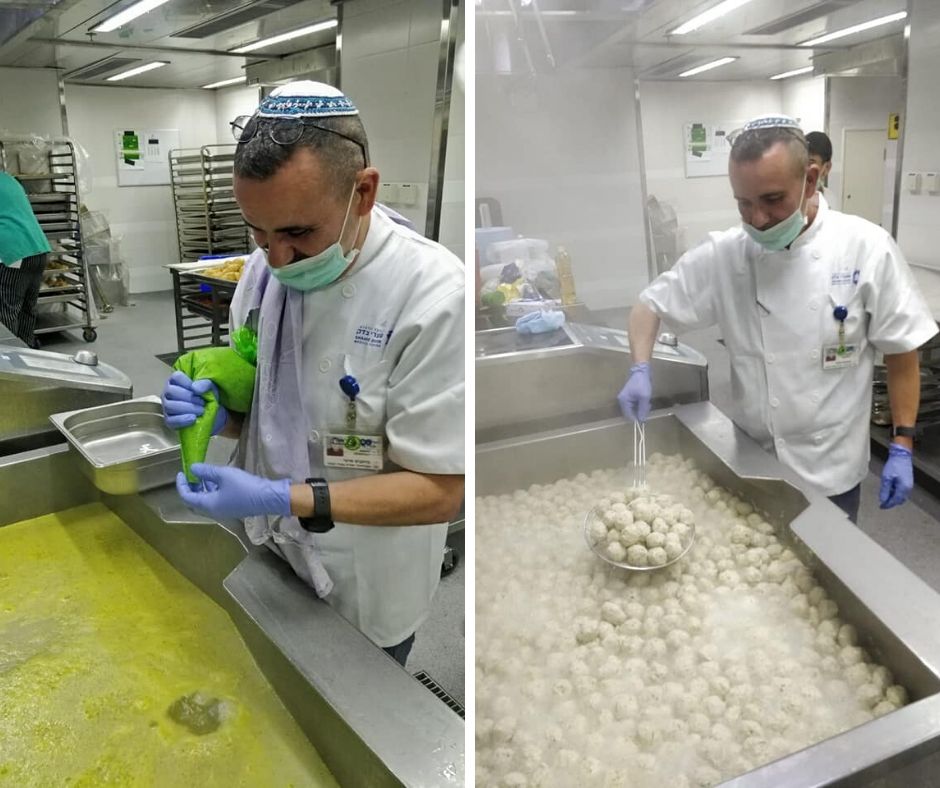 We very much hope that despite the difficult circumstances, you were able to enjoy your time over Pesach. We are thinking of you and praying for better days for all of us very soon.
Pesach at the hospital was certainly unique and challenging. As you can see from the photos, we succeeded in getting the hospital ready for the holiday, as always. This year, this included individual Seder Plates for every patient throughout the Medical Center – in place of the central gatherings in each department which we hosted in years past. And no shortage of Matzoh Balls…
As you are likely aware, and we have had the chance to discuss in past updates and our Zoom briefing, Israel has been largely successful in preventing the outbreak from consuming the healthcare system. While there sadly have been over 170 deaths to date, we know that this number pales in comparison to the devastating rates seen in other countries. We know that this is in large part due to the early and comprehensive action that Israel took in closing borders and imposing distancing restrictions.
In terms of our activities, Shaare Zedek remains the most active hospital for Corona response in the Jerusalem area. As of today (Sunday), we are treating 92 patients in the hospital, out of which 35 are listed in serious condition. We maintain six individual Keter (Corona) Wards and a dedicated ICU just for COVID19 cases. These numbers confirm that indeed the curve is beginning to flatten and we are cautiously optimistic for the days and weeks ahead.
From the outset of this crisis, a goal has been to address the emotional toll the virus takes on families of patients, who have the additional stress of being physically separated from their loved ones. In response, we have set up a dedicated communications center where a team of social workers and other professionals are available to answer all questions from family members and serve as liaisons between families, medical staff and the patients themselves. Since opening in early April, the center has received hundreds of phone calls and special requests. Each request is handled individually with families expressing their sincere gratitude for this service.
יום ראשון כ" ה ניסן תש "פ Monday, April 20, 2020
An initiative has also been launched within the "Shaare Zedek Family," to keep all our staff members as informed and updated as possible. Through the "B'Zedek" app, which is available to all staff, we release daily briefings and news items that allow team members to remain up to date.
As we have previously related, the level of commitment from so many sectors of the hospital staff has been outstanding. Everything you have heard and read about the sacrifices made by our front-line healthcare workers is being seen each and every day at Shaare Zedek. The Corona response team comes from all different medical departments and many have undergone "in-house" training from our certified intensive-care experts to respond to the unique demands of this outbreak.
We are well aware that working in a hospital at this time takes an even greater toll than normal – both physical and emotional. In that regard, we are hosting sessions for coping with PTSD specifically related to Corona care. Every day we offer online exercise classes available to all our staff which have become increasingly popular.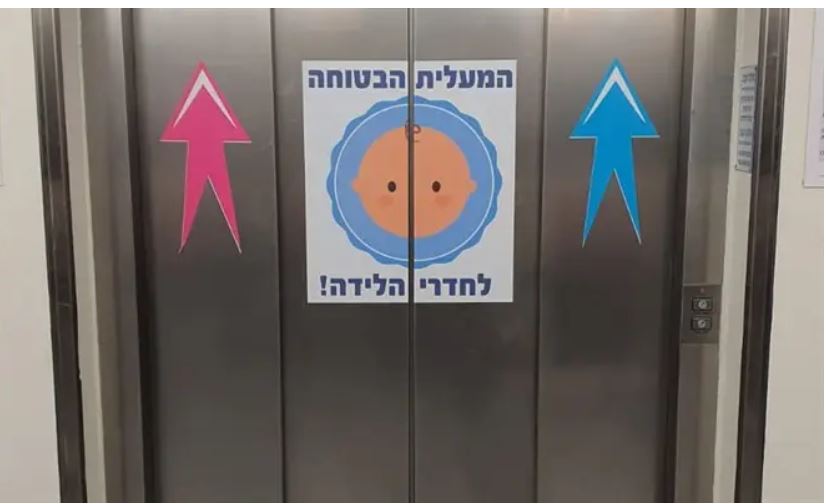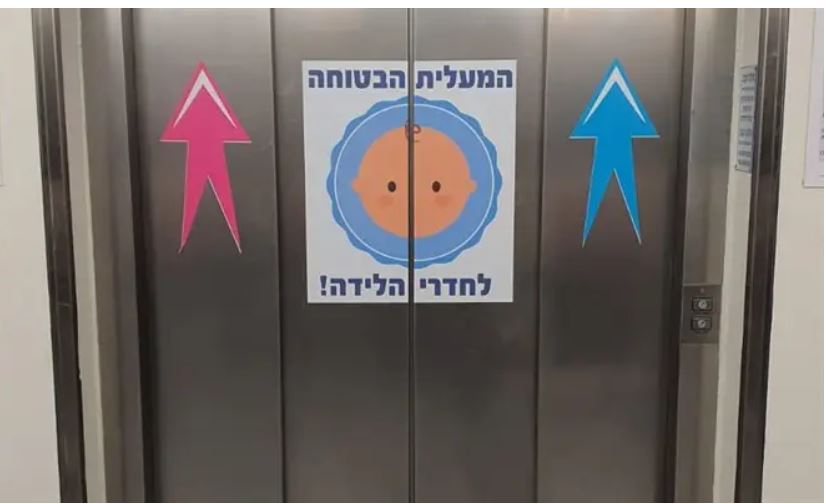 Every effort has been made to address the concerns of patients turning to the hospital for treatment and allay fears of exposure to COVID-19 patients. Special arrangements have been made for expectant parents allowing for immediate access to the Delivery Suites without entering other areas of the hospital. Stickers have been placed on the floors from the entrances to a dedicated elevator directly to the delivery suites. We are blessed in continuing to see dozens of new babies being born each day, proving that life continues to thrive.
We are increasingly being forced to contend with the reality that this situation will be with us for some time into the future. We are therefore actively adjusting our working approach from crisis response to ongoing management of the situation, while also contributing to the global healthcare effort.
Even as we adapt to this "new normal", our sincere hope is that our next update will come with reports of further reduction of COVID-19 cases – both here in Israel and around the world.
Until then, we wish you and your families only good health, and as always thank you for your friendship and support.
Sincerely yours,
Ofer Merin, MD Director General
Jonathan Halevy, MD President