This year our great hospital celebrates its 115th birthday. A remarkable achievement that pre dates the establishment of the state of Israel. It is thanks to a group of European Jews from Germany and the Netherlands consisting of prominent Rabbis and philanthropists that Shaare Zedek Medical Centre exists and it is through your continued generosity that it remains Jerusalem's finest hospital. Your support means hearts keep beating; families are able to spend more precious moments together and our researchers are able to continue their pioneering work in to the illnesses that devastate families.
Shaare Zedek Medical Centre opened its doors in 1902, but it was 29 years earlier that activity really started, with the establishment of a committee whose goal was to raise funds for the establishment of the first Jewish hospital in Jerusalem outside the Old City Walls.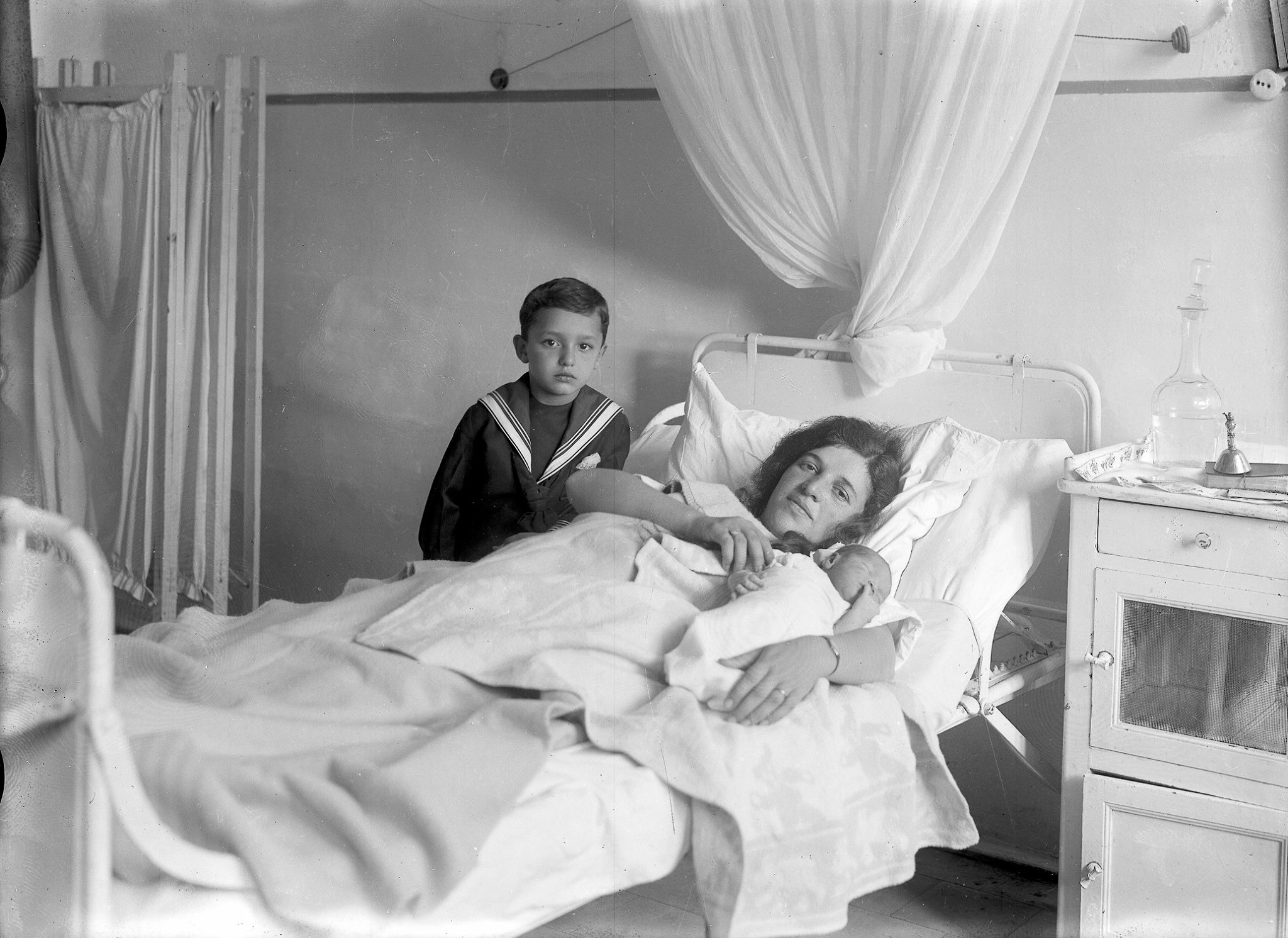 In 1873, the Central Committee for the Construction of a Jewish Hospital in Jerusalem was established to build a hospital capable of serving Jerusalem's Jewish population of 8,000. This Committee raised money from around the world and years later in 1902, the Committee's efforts resulted in the opening of Shaare Zedek.
Dr Moshe Walalch was appointed the first medical director of the hospital. He arrived in Palestine in 1892 aged 26, a German Jewish Physician with a lifelong mission to help his fellow man. He fought fiercely against disease, prescribing milk, meat and vegetables for the malnourished and making home visits by donkey. A medical pioneer, he performed the country's first tracheotomy and introduced inoculation against diphtheria. Throughout his years of service, Dr. Wallach ran the hospital with iron discipline, traditional Jewish observance and compassionate care. He introduced modern medicine to the impoverished and disease plagued citizens of Jerusalem accepting patients of all religions and offering free medical care to the needy.
"He integrated the ancient Jewish moral spirit into a modern medical service tradition"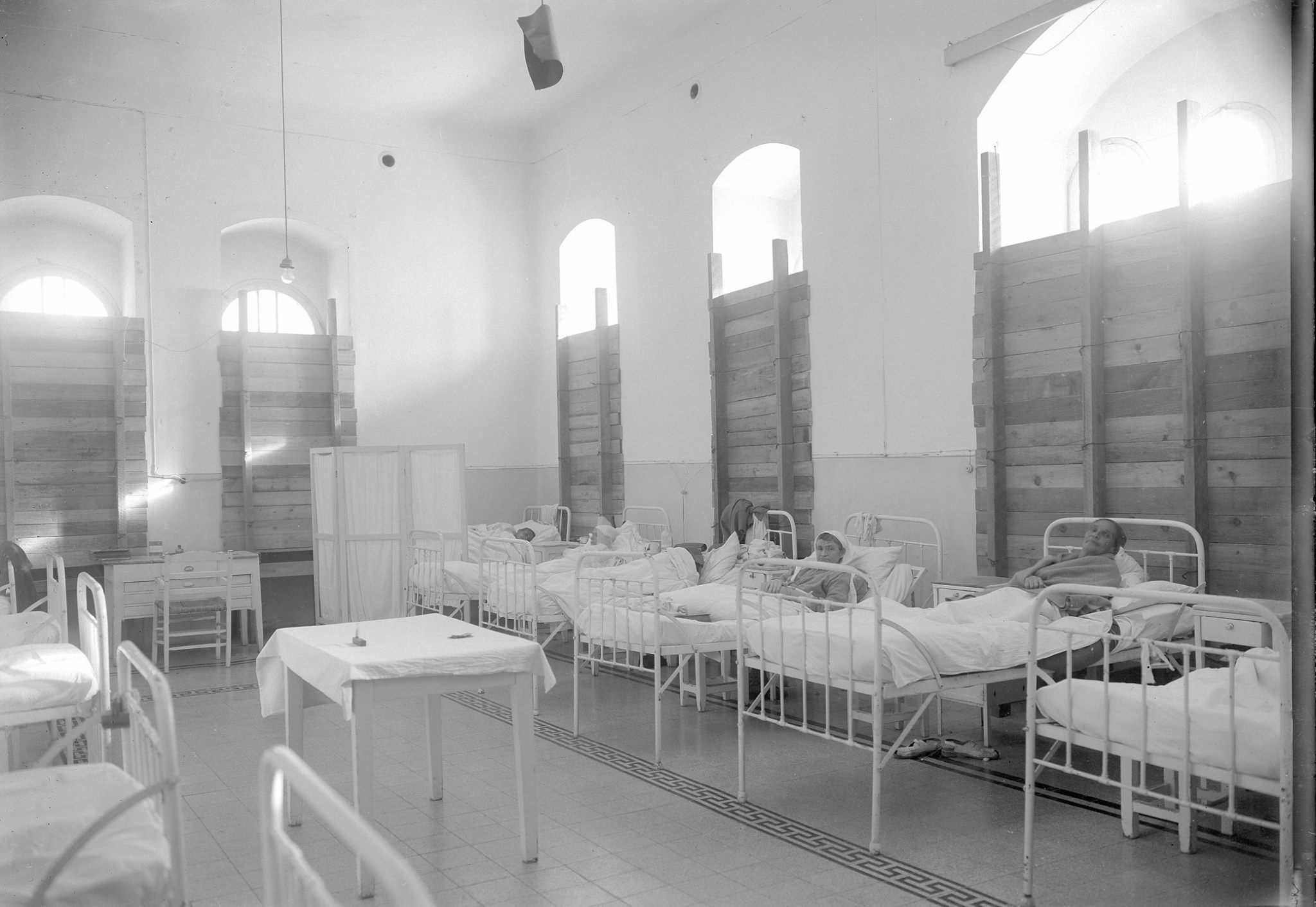 When it first opened its doors Shaare Zedek had only twenty beds and an outpatient centre. During the Six–Day War, it was located near the battle lines and treated 450 wounded soldiers and performed 200 operations in 70 hours.
Under the leadership of only our Fourth Director General, Professor Jonathan Halevy has led Shaare Zedek from strength to strength and today our 1000 bed facility treats more than 500,000 patients annually. We are very proud of the progress that has been made in terms of medical advances, significant expansion of the hospital itself and the addition of a number of new services. The hospital continues on a path of growth and in 2016 The Helmsley Neurological Centre opened its doors, including a specialist Stroke Diagnosis and Treatment Unit. We are now able to offer brain catheterizations to try to prevent a stroke from causing major and irreversible damage and the intention is to expand the department it to an active neurosurgery facility that until now has only existed in Jerusalem at Hadassah.
The motto of the unit is "faster, faster, faster" in the event of a stroke. "Every minute that passes without treatment [by clot-busting drugs] means the dying of two million brain cells." SZMC is training its neurology staff to give speedy service to stroke victims who arrive at its emergency room.
Some 15,000 Israelis suffer strokes in an average year with around 2,000 living in Jerusalem and only a small percentage of these people get seen within the 'golden hour' when treatment is most likely to be effective. This new department is a great asset to Shaare Zedek and is already being put to valuable use. Since its opening in March 835 patients have been treated for symptoms of a stroke.
"I am proud of every single employee at the Medical Center, for upholding the professionalism and unlimited dedication to our patients that has defined our hospital for over 115 years," says Professor Halevy. "Even as the demand for our services is on the constant rise, the people of Jerusalem and Israel can be confident in knowing that we will always be here to offer comprehensive and compassionate care."
In celebration of the hospital's impressive birthday we asked a few patients and some of our UK supporters what they think of Shaare Zedek Medical Centre.
"It's not like a hospital"
"It's a bridge for peace"
"The extra steps the doctors take, making house calls, phoning patients to make sure everything is ok, it goes beyond patient care, this is people care"
"I'm starting to think it would be a pleasure to be ill here!"
"There is a bond that grows between the doctors and nurses and the parents in the NICU, no doubt about it."
"It truly is a hospital with a heart, the overall atmosphere is uplifting"
"We are proud to call it 'Our' Hospital"
Do you have a memory of Shaare Zedek that you'd like to share with us? We'd love to hear from you, just drop one of us a call in the office and let us know what makes Shaare Zedek so special to you.