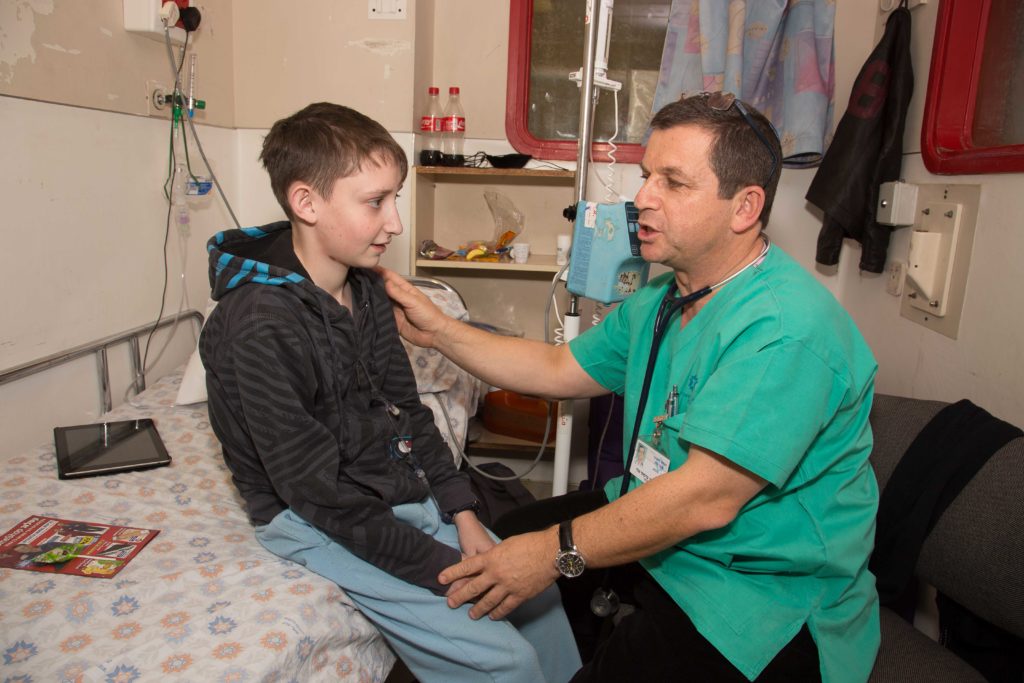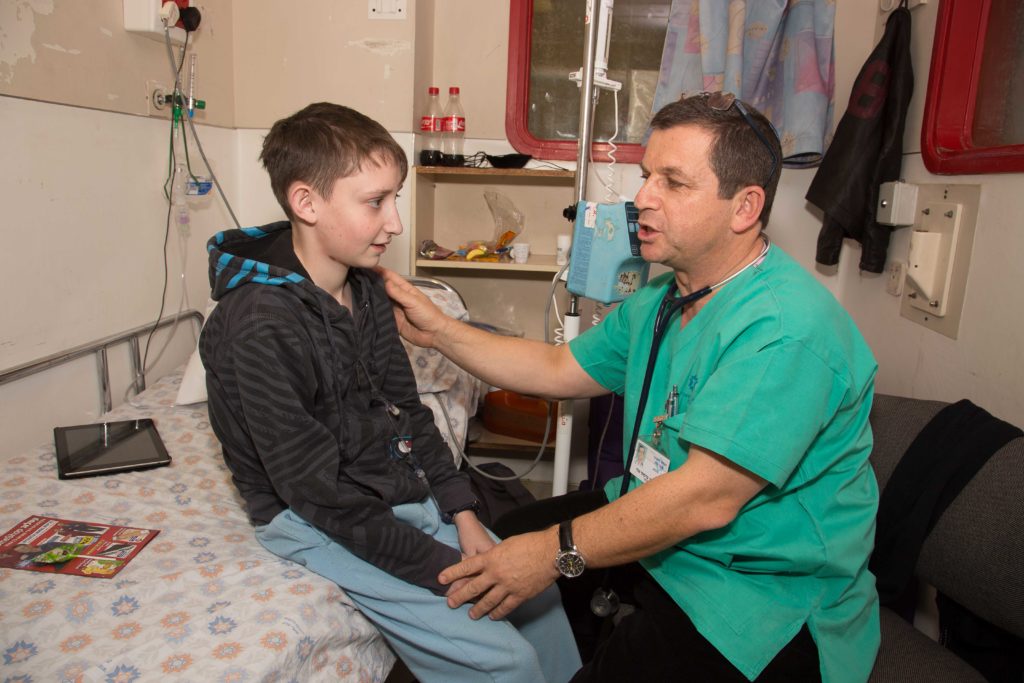 Hospital isn't a place anyone would want to call home, but for Shmulik Novikov who was diagnosed with Cystic Fibrosis at the age of four months Shaare Zedek has been his second home and the doctors and nurses his extended family for almost 18 years.
This young man has been looked after at Shaare Zedek for most of his life, spending up to two months at any one time as a patient, suffering with coughs and gastrointestinal problems for as long as he can remember. "I suffered a lot with my lungs and abdomen and accumulated a lot of phlegm all the time, it blocks part of the lungs was hard to breathe and eat, it would take a lot of effort, and I got tired very quickly and would suffer awful bouts of coughing. People who knew me thought I was choking"
Shmulik explains that he never had a normal life, even when he was at home with his foster family some years would just pass him by as Cystic Fibrosis restricted him from doing the things that all the other children would be doing. Some days he was not allowed to go to school for fear he would contract a bug that could set him back.
Five years ago Shmulik was put on the transplant list for new lungs and after all those years of waiting last year a match was found. Shmulik describes what it was like during those years of waiting "There were times I got excited and thought the transplant was going to happen, but then I was faced with disappointment. When the time actually came I was surprised, I was shocked, I had always wondered what it would be like"
Following the successful transplant Shmulik spent four months in hospital, this was a tough time for everyone because his body found it difficult to accept the new lungs. He was unable to eat and drink, had difficulty breathing on his own and was also unable to speak during that time. He had to undergo full rehabilitation and physiotherapy as due to the long periods of time he spent lying down his muscles weren't being used and wasted away.
"It was very hard and without my foster family I would not have been able to get through it,"
Thanks to the team at Shaare Zedek who looked after Shmulik following the transplant once the long rehabilitation and stay in hospital was over Shmulik was able to go home and he has now been able to experience a life he's never had before. "It's a different world," he says excitedly. "No coughing at all, no inhalers or physiotherapy, it will take time to fully get used to the lungs and my diaphragm is not one hundred percent, but there is no comparison to what it was like before," he said.
"I'm eating better and I haven't been sick, I don't have to go to hospital every two weeks and have a new routine and life, I have not been hospitalised once" he adds. At school he finally has the chance to feel what it is like to be a normal boy his age. "Before the transplant I always dreamed, when I saw my friends playing football, I wanted to play and run with them, to be a regular kid, and I prayed it would come. Now I can run and do things that I've hardly ever done," Shmulik says happily, "It's fun, it really fun"
Sadly since this article was written Shmulik lost his fight and sadly passed away. Our deepest condolences go to his family and all the staff of Shaare Zedek Medical Centre who were really were his extended family.