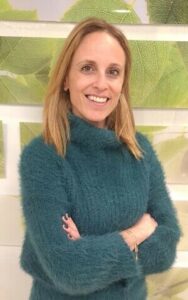 Providing hope for women carrying the BRCA1 genetic mutation, a clinical trial at Shaare Zedek Medical Centre in Jerusalem is investigating whether a drug used to treat osteoporosis can prevent breast cancer.
Leading this trial is Dr. Rachel Michaelson-Cohen, a gynaecologist and the director of the prenatal genetics unit at Shaare Zedek. She told The Times of Israel that she hopes a positive outcome will result in women with BRCA1 eventually having a medical treatment option to reduce their breast cancer risk.
"BRCA1 is more aggressive than the BRCA2 mutation. BRCA1 carriers have an 80% risk of developing breast cancer. Right now, their only options are a preventive mastectomy — which is the sole way to provide full protection — or close monitoring for early detection. In Israel, this means a mammogram once a year and an MRI once a year," Michaelson-Cohen said.
Unlike many women at high risk for developing breast cancer in other countries who opt for mastectomies, Israeli women are more hesitant to undergo the major surgery. Israel was chosen to participate in the trial for this reason, along with the fact that there are many BRCA1 carriers among the country's population.