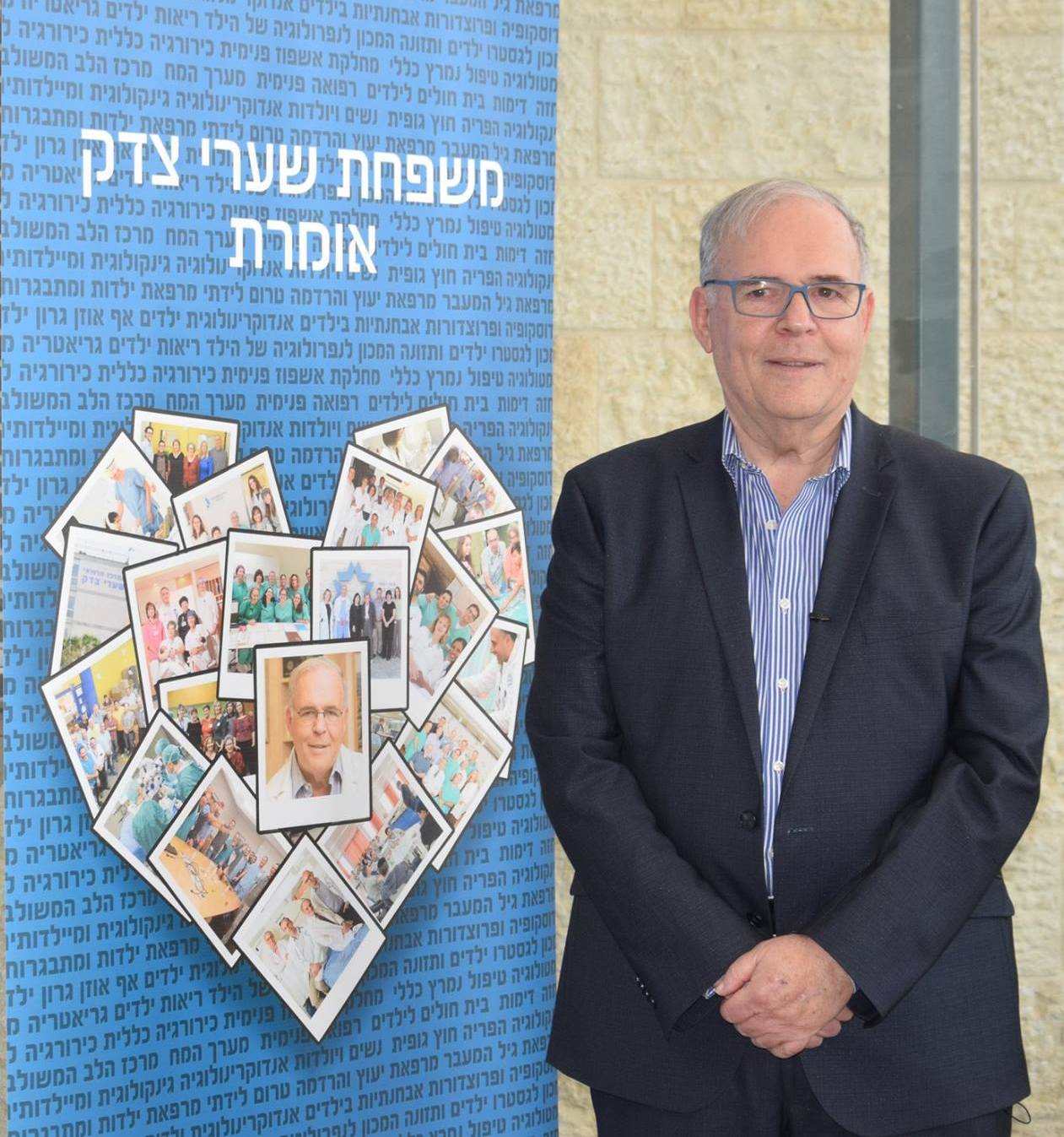 It is March and there is a new Director General in town. Effective midnight 28th of February 2019, Professor Jonathan Halevy, stepped down as the hospital's Director General and Professor Ofer Merin, previously the Deputy Director General and Director of Trauma Services, is now the hospital's Director. Professor Halevy, who is widely credited with managing Shaare Zedek's rise to become one of Israel's top hospitals, will continue his involvement in numerous management issues including development and fundraising.
During his final week in the position, Professor Halevy visited all of the medical departments and support units and thanked the staff for their dedication and hard work that made the hospital so successful. Professor Halevy also addressed hundreds of current and former hospital employees as well as friends and family, at the weekly Clinical Conference in Shaare Zedek. So many members of the staff wanted to attend this special session that three additional viewing areas were set up around the hospital to accommodate the overflow. During his presentation, Professor Halevy said that his professional accomplishments were a result of the partnership with the members of the staff. In addition, an exhibition of photos detailing Professor Halevy's life and career were on display throughout the hospital. The week concluded with a 'gala farewell luncheon' in the hospital cafeteria for all staff members.
When Professor Halevy assumed the position of Director General in 1988, Shaare Zedek was considered a small, communal hospital known for its compassion for patients. During his tenure, Prof. Halevy oversaw the opening of 26 new medical units. Today, the hospital offers care across all major medical disciplines and treats over 800,000 cases per year. The inpatient care rate over the last three decades multiplied by 469% while outpatient care went up by a remarkable 2,221%.
Under his leadership, Shaare Zedek has attracted many doctors who are regarded as leaders in their respective fields to head medical departments in the hospital. This has propelled Shaare Zedek forward and the hospital is now also highly regarded internationally for its academic and research activities. Shaare Zedek has its own School of Nursing, is academically affiliated with the Hebrew University and is home to Shaare Zedek Scientific, an independent research incubator. In addition, in 2017, Shaare Zedek received accreditation from the Joint Commission International (JCI) which gave the hospital high marks and many accolades and described Shaare Zedek as one of the world's leading academic medical institutions.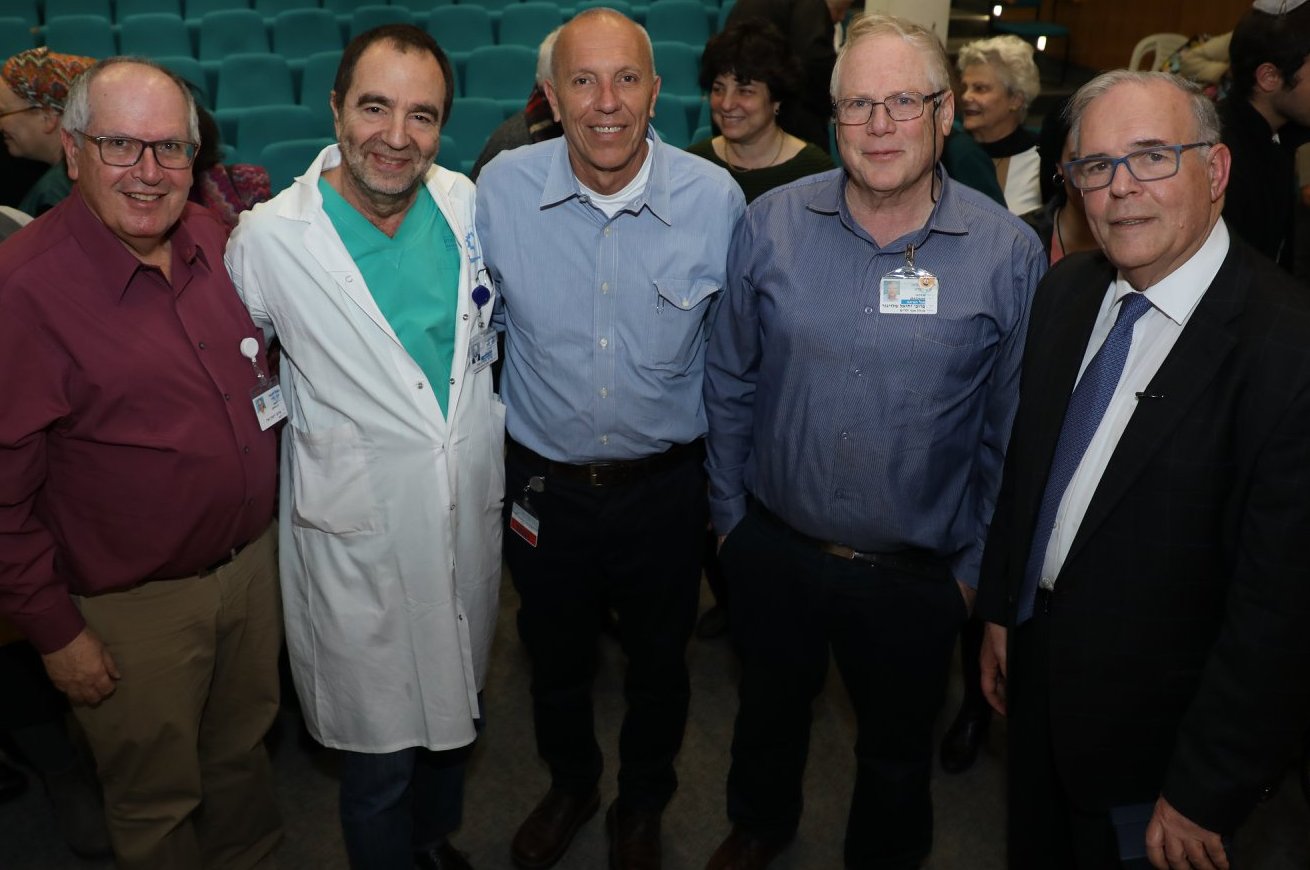 His strong desire for the hospital to grow and best serve the needs of the community motivated Prof. Halevy. He said, "As Jerusalem grew, our responsibility was to develop into a leading medical center. Every decision was made based on what was best for the population that we pledged to serve."
Professor Halevy shared that the hospital's "culture of empathy" gave him the greatest personal and professional satisfaction and is, what he feels, will always make Shaare Zedek unique. He explained, "Empathy is the act of trying to identify what the other is feeling… it is 117 years after Shaare Zedek was first founded on that very ideal."
Prof. Halevy explained, "Above all, a successful hospital on a trajectory of growth and expansion must have clearly defined accountability. First and foremost, accountability to our patients and their families; accountability for protecting the interests of our dedicated staff; accountability for promoting the needs and development of the community we are blessed to serve and finally, to the health system within which we operate…This role gave me the incredible opportunity to give back to our society, to our city and to our country. I thank each and every person who has been my partner in this process. I wish Professor Merin great success as we enter this exciting new phase in our hospital's history."
We thank Professor Halevy and wish him good luck in all of his endeavors and we wish him and his entire family much good health.