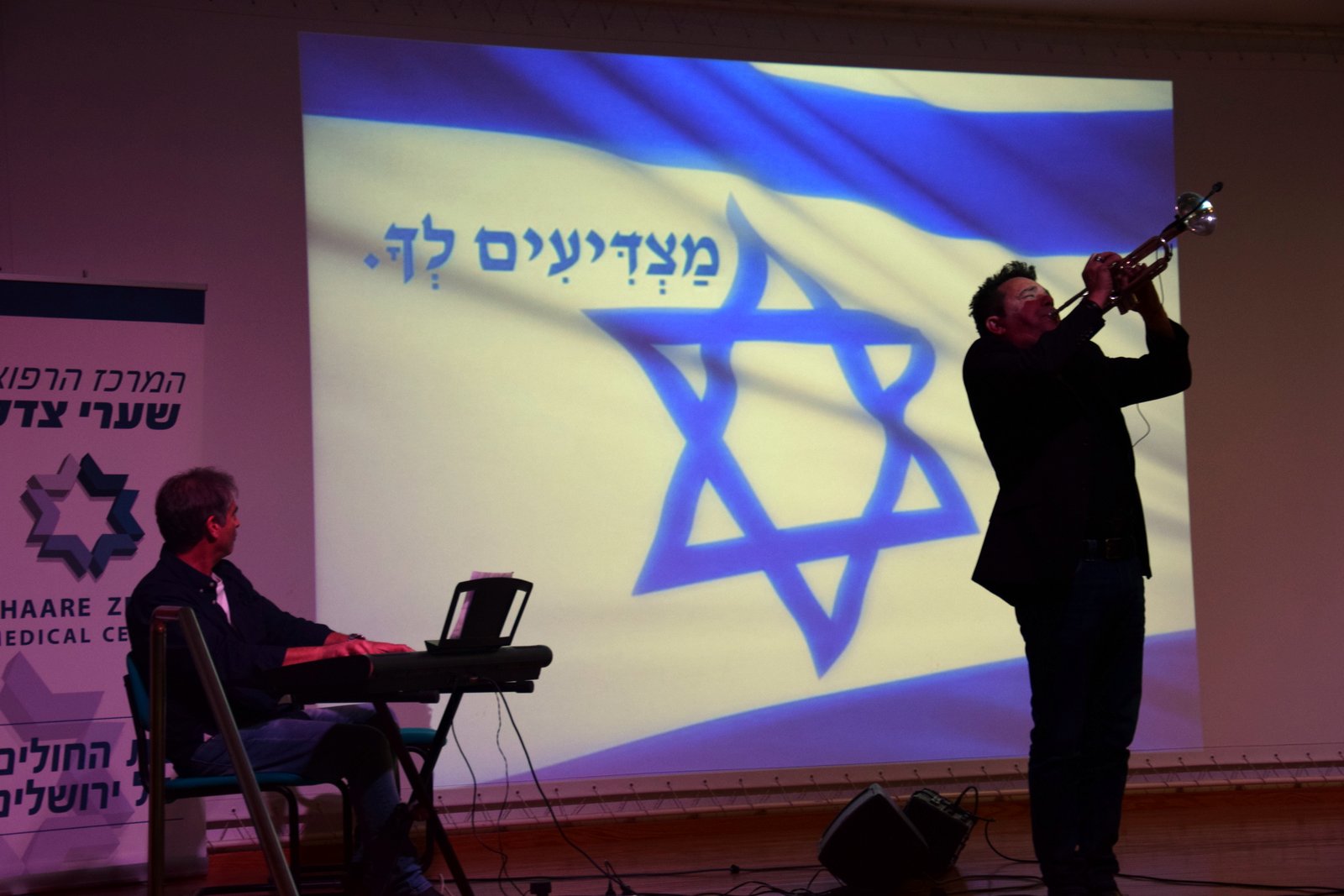 Last week an emotional reunion took place at Shaare Zedek Medical Center "An Evening of Appreciation for the Trauma Teams" was held by the hospital to offer a 'breather' and a moment of healing for survivors of terror attacks. It was an opportunity for survivors of these horrendous atrocities to enter Shaare Zedek through the main entrance instead of through the ambulance bay, for doctors, nurses, social workers and technical staff to welcome victims in to the hospital on their own two feet and without the flashing lights of the ambulances.
Over the past 6 months our hospital has treated over 250 victims of terror, 15% of them were critically or seriously wounded. Professor Halevy shared, "It is so good to see them, most having returned to their routines," he added, "even if some of them still have signs of the damage."
Gilad Mezamer, arrived at Shaare Zedek near death four months ago and last week, he and his family had the opportunity to thank the staff of Shaare Zedek Medical Center. Gilad's mother said, "Thank you for enabling me to continue being the mother of Gilad."
Malachi Rosenfeld z"l's mother also spoke and thanked the staff of Shaare Zedek for all of their efforts to save her son.
Dr Ofer Merin, our Deputy Director General and Head of the Trauma Unit explained "We fight for the life of everyone who was wounded. We look at our cellphones with anxiety about whether there will be another. We have lived through it as if it were a movie. I go around town looking behind my back…. I will never forget watching a pregnant woman whose husband, Tuvia Yannai Weissman, was murdered, asking to say farewell to his body" Dr Merin also shared that more than once he walked off in order to shed some tears. "What we have seen has left a stamp on all of us"
Read more about the wonderful event held at Shaare Zedek on the Jerusalem Post