Did you know Shaare Zedek's work is not just based in Jerusalem?
In partnership with the Ethiopian Ministry of Health, Shaare Zedek is training Ethiopian doctors in Jerusalem to enhance specialist paediatric services in Ethiopia. The medical exchange with Gondar University Hospital is designed to strengthening expertise in paediatrics, with particular emphasis on enhancing knowledge in paediatric cardiology.
In October a team of four Shaare Zedek doctors visited Ethiopia to meet with doctors to determine how the ongoing partnership between Israel and Ethiopia would work. Prof. Halevy was joined by Deputy Director General Ofir Merin, Pediatric Cardiologist Dr Daniel Fink and Head of the Pediatric Division Yechiel Schlesinger.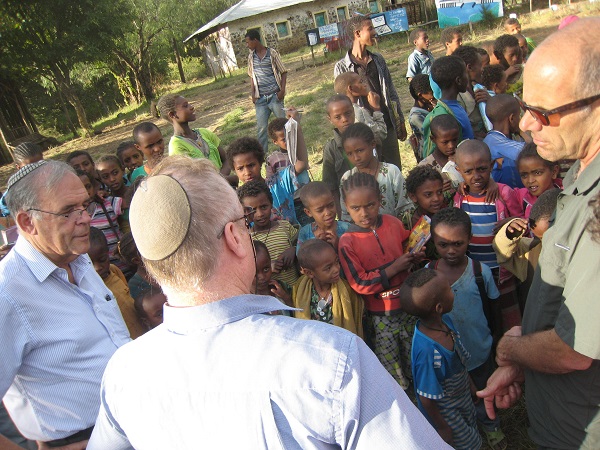 According to Dr Fink, medicine in Ethiopia is still very far behind 'Doctors hold x-rays up to the sunlight and do not have much of the medical equipment that we enjoy', "We realized that the best help we can provide will be in the form of training," says Dr. Merin. "There are approximately 2,000 physicians in Ethiopia, a country with over 90 million residents. Less than 900 of those physicians are specialists. By comparison, in Israel there are about 30,000 physicians treating eight million residents". The doctors are hopeful that this program will significantly improve the care that can be provided locally in Ethiopia.
Shaare Zedek is the only hospital to take part in this program on a regular basis and will now be training three Ethiopian physicians a year