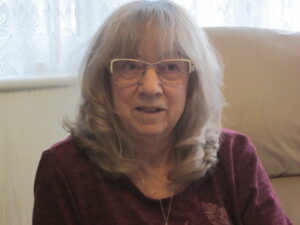 On 20th February 2022 I will, please G-d, be celebrating my 90th birthday with my children Martin, Richard and Simon; grandchildren Rachel (and husband Yosef), Joshua, Bethany, Amelia and Aaron; great-grandchildren Shayna, Levi, Moshe, Pinchas, Batsheva, & Chana; Siblings Harold & Alex Portnoy, and Yvonne Wilson; nieces, nephews; great nieces and nephews; cousins and friends.
Let us all drink a l'chayim on the day and pray for a healthy and covid free future.
I am grateful to Shaare Zedek hospital Jerusalem for the medical attention and kindness they showed to me when I was unwell whilst visiting family in Israel. I was in the hospital for several days and the doctors put me on new medication which I am still prescribed today!
In honour of Helen's special day, you may, instead of sending her a gift, wish to make a donation to Shaare Zedek UK which in turn supports the Shaare Zedek Medical Centrel. It was this hospital that helped her greatly in 2019 when at the young age of 87 Helen needed assistance!
Shaare Zedek is a charity close to her heart and one that she hopes you will support in celebration of this special day.
Helen Trober
Raising funds for: Celebrations
Helen Trober's 90th Birthday