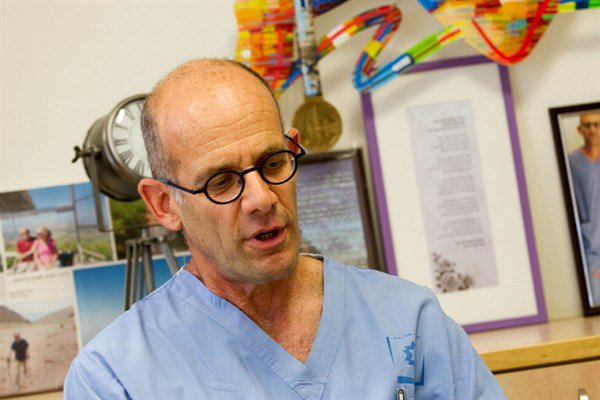 Dear Supporters
In my first letter to you as Director General of the Shaare Zedek Medical Centre, I wanted to share with you the story of Shira and her family to show you the impact you have on the lives of our patients.
We have many successes to celebrate every day: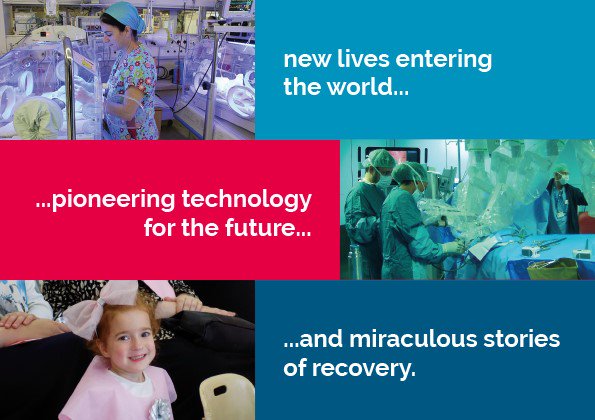 Each day also brings loss and sorrow where our team play just as crucial a role in restoring hope. Shira's story affected me, my staff and the whole of Israel.
Shira and her husband, Amichai, were waiting for a bus when they were shot by a terrorist on the 7th night of Chanukah. Amichai was shot in the leg while Shira, 21 and 7 months pregnant, was shot in the abdomen. While the infant wasn't directly struck by the bullet, the mother's condition seriously impacted on his welfare and immediately upon arrival in the hospital doctors performed an emergency Caesarean Section. Shira was in critical condition and required immediate surgery before being cared for in our Intensive Care Unit. Amichai was less seriously wounded but will also require ongoing care and therapy for his injuries.
After three days in our Neonatal Intensive Care Unit, baby Amiad Yisrael passed away.
I share this story because of what happened next. 30 days after being brought to our ER in critical condition, Shira left the hospital able to walk again with a smile on her face. Despite the heartache and tragedy that tore through this family, Shira spoke with love and warmth about her treatment at the hospital and said their experiences with the special team at Shaare Zedek was the one good thing to have come out of her situation.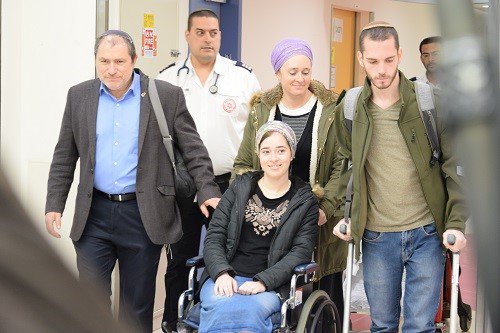 Our work as doctors is to save lives and alleviate physical and emotional pain. At Shaare Zedek, our other mission is to provide hope, sometimes in the saddest of circumstances. To see Shira and Amichai able to think positively about their future means we have succeeded.
The wonderful thing about this is that you have played a role in enabling this to happen.
Your generosity is truly invaluable in helping us to treat people and save lives, and even when those lives can't be saved your support enables us to offer 'hope in a sea of despair'.
Please donate to Shaare Zedek today and together we can improve the lives of countless more patients in the year ahead.
With thanks for your support and best wishes for a happy, healthy and sweet New Year.
Professor Ofer Merin
Director General
Shaare Zedek Medical Centre
We've raised £1,845.00 of £2,000.00
Donate now
Rosh Hashanah Appeal 2019 Direct Donations