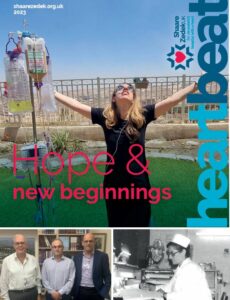 We hope you enjoyed reading our latest edition of Heartbeat, Hope & New Beginnings. If you are yet to receive a copy please let us know and we can pop one in the post. Alternatively if you click here you can read it online.
The last couple of months have been demanding for our medical teams, with an increase in terror related incidents our staff have been on high alert, responding to some very upsetting situations.
Your support means the world to us and we thank you for your donations at this time.
Thank you!
We've raised £5,844.00
Donate now